Gospel Leaflets
Select a leaflet to read it online, or to buy printed leaflets visit www.gcm.org.au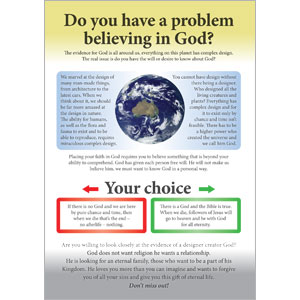 Do you have a problem believing in God?
The evidence for God is all around us, everything on this planet has complex design. The real issue is do you have the will or desire to know about God?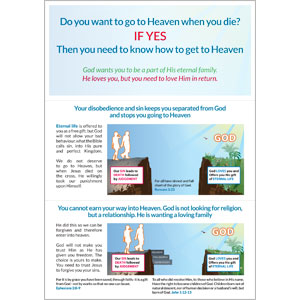 Do you want to go to heaven when you die?
If YES, then you need to know how to get to Heaven. God wants you to be a part of His eternal family. He loves you, but you must love Him in return.